so, the fall 09 paris fashion week came to a close and some rather interesting news came out that was of great interest to me. it was probably the best news i have heard in a long time. LVMH confirmed that it is financing gareth pugh's shows, thus ending months of speculation (and kicking off more speculation that he'll be tapped to replace kris van assche at dior homme). not that i hate kris's work at dior, but it seems ever since hedi slimane left dior in o7, the line has definitely suffered some steep criticism; and rightfully so. no one can ever compare to what hedi did for the dior house. he completely redefined menswear. kris van assche just can't seem to find his own there. he has as hard time keeping true to what made dior homme so popular in the early millennium, which was the 'skinny look', to what he seems to do, which is volume, and lots of it.

my favorite look from the collection.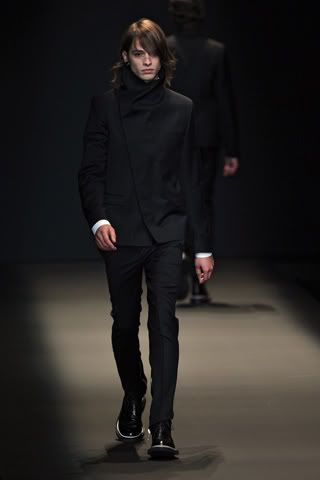 least favorite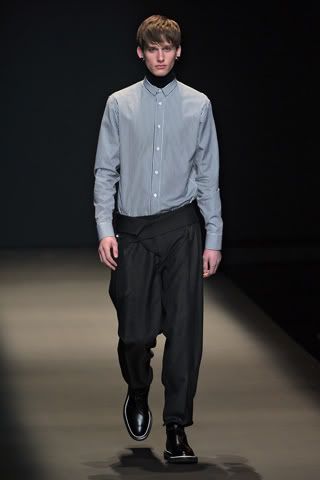 which leads us to gareth pugh, fashion's golden boy. he is a different one. his designs are over-the-top, too editorial. he is without a doubt talented but my hope is the peeps at LVMH can harness that creativity into more wearable clothes for the runway. we shall see. i am hoping so. sorry, kris. it's nothing personal, just business...